File Scanning
With the most advanced technology and our commitment to excellence, it is ScanFiles quest to assist our customers with moving towards a paperless environment with the ease of Digital Storage and Electronic Filing! Imagine being able to access every file with just a touch of a button.
ScanFiles goes above and beyond where other document imaging companies go. While other companies charge extra for everything! ScanFiles includes many services like File Preparation, Online Access.
Document Scanning
ScanFiles utilizes high speed, high capacity document scanners. With our SFScan™ and Kofax VRS™ scanning software we are on the cutting edge of document imaging technology.
Our scanning software allows us to attain the highest quality scans possible. Pages that are too light or too dark, carbon copies, or even pencil marks are no problem for us. Your files are scanned and converted into Adobe PDF Files and they are easy to read and navigate through.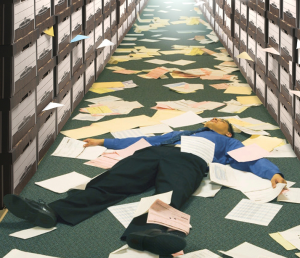 File Formats
We are uniquely equipped to make your transition to going paperless more streamlined. ScanFiles specializes in servicing Legal, Medical, and Corporate Offices. Our process integrates your documents into the popular programs companies are using today.
ScanFiles will scan your documents at 200 or 300 dpi as group IV TIF files and then provide them to you in format requirements of your EDM System including: Indexed PDF, TIFF, JPEG, GIF, HTML, XML.
Media delivery options include: CD-ROM, FTP, or access via ScanFiles customized web-based archive. We also can prepare files for loading directly into numerous document management software platforms.
Your scanned files can be saved to a CD or DVD and provided to you in a beautiful D-Ring Binder with a Printed Alphabetical File List showing its associated disk number.
Software and Equipment
Our state -of-art equipment and technology allows us to assist you with your records retention process while also protecting your records from loss and regulatory compliance breaches.
The advanced Scanning and Conversion process of ScanFiles utilizes High Volume Fujitsu and Kodak Scanners, the ScanFiles™ Bar Code Scanning System, and Kofax VRS Imaging Software to insure the highest quality scans, integrity of your data, easy search capabilities, quick turnaround and the secure handling of your records.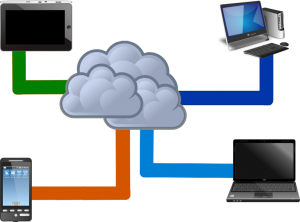 Cloud Services (Featuring Evernote)
Scanfiles offers support for all the major cloud services including Google Drive, Dropbox, OneDrive and Evernote.
We can scan all of your documents and files and provide them to you via your favorite cloud service, no need to deal with the possibility of lost flash drives, or scratched CD/DVDs. Moreover, using these cloud services, it will become possible for you to make a single file or document available to multiple employees simultaneously. The cloud services will also serve as an online backup in the event of computer crashes or office power outages, as these cloud services can be easily accessed via mobile devices as well.
Mobile Devices
Access your files at any time from any device! Scanfiles has offered this capability for a long time, but it has never been so simple! All you have to do is select which cloud services you would like to have associated with your files, and you will be able to access your scanned documents via the apps for mobile devices such as Phones, Tablets, Laptops, and more!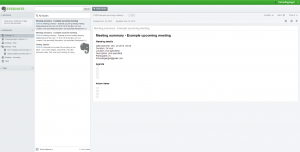 Evernote Integration
Our Evernote integration allows us to not only scan your files into an online service making it easy for you to use, but also Scanfiles will sort your files for you into the proper notebooks so you can concentrate on doing business and getting work done, instead of sorting through mountains of files.
This sorting also applies to our Daily Mail Scanning services! Get your mail automatically delivered to you via Evernote and properly sorted for you so you can address the most important items first, making your workload easier and saving valuable time!
Data Entry and Capture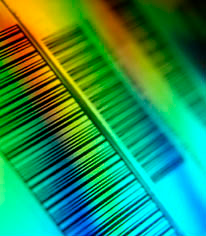 Data Entry
Each job that we process passes through our Data Entry Department.
In Data Entry we inventory every box and enter each file name and any other identifying information requested by the customer into our ScanFilesDataBase™. Each file is automatically bar coded identifying it as it moves through our production process.
The ScanFilesBarCode™ system reduces operator error, ensures data security, and efficiently guides each job through production by digitally providing file information like: Customer Name, Job ID Number, File Name, and Tab Indexing to our Server.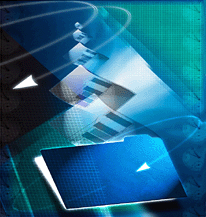 Data Capture
Most EDM (Electronic Document Management) Systems require not only the conversion of your paper documents to electronic format but some level of indexing each page for proper importation into your EDMS is required as well.
ScanFiles can parse, extract and transform unstructured data from sources like PDF, XML, Word, Excel, and Text documents and provide your meta-data in a structured database for easy import into your application.
Indexing organizes documents into a cross referencing filing system that allows documents to be retrieved fast & easy. ScanFiles can provide various services for your jobs regardless of the number of pages you have. If you have 9 or 9,000,000 pages, we're ready!
Special Features
Optical Character Recognition
We provide Optical Character Recognition on all of the files we scan at no extra cost to you. Including this feature is unheard of in the document imaging industry. By OCR'ing each of your files it makes them 'Word Searchable'.
Tab Indexing
We can maintain the Tab order of the tabs within your folders by providing them as Bookmarks within each PDF file. Imagine being able to click through your file by section: Correspondence, Medicals, Reports, etc.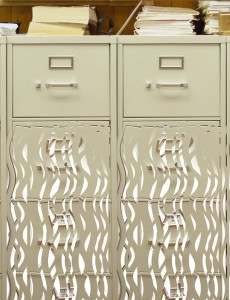 Storage and Destruction Services
Once scanning is complete, your files will be destroyed in a safe and secure manner after a 30 day holding period.
Each file is then shredded, bagged and properly disposed and a Certificate of Destruction is issued.
Not ready to scan your back-files all at once? Scanfiles also offers a Scan-As-You-Go records storage program.