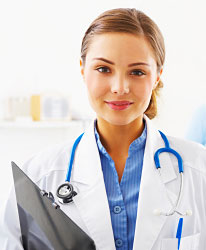 Electronic Medical Record (EMR) systems lie at the center of any computerized health information system. Modern technologies such as decision support systems cannot be effectively integrated into the routine clinical workflow without an effective migration to an EMR system.
In addition, recent legislation is directing Hospitals and Medical Groups to migrate to paperless environments with meaningful use by 2014.
Are you looking at a project to scan Active Files or Back Files? ScanFiles can scan and convert all of your paper charts to the electronic format required for seamless integration with your EMR software. ScanFiles is HIPAA compliant and our highly trained professional staff will insure the proper preparation, indexing, and the highest quality scanning of your patient records. Whether you have 5 or 5,000 charts let us show you why so many companies are using our services!
We will work with your department to ensure a smooth and trouble free migration. We offer a full range of scanning services, both onsite and offsite. We provide solutions from scanning medical record images to CD/DVD/Online to migrating medical record images to your EMR system.
Additional services we provide are file/box storage and certified shredding.
We follow strict information security guidelines to ensure patient information confidentiality.