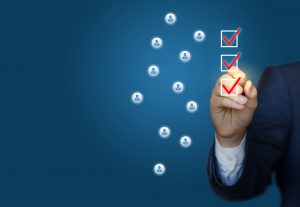 INTRODUCTION
Last week's post was about an upcoming negotiation with the DWC to update the 2015 Copy Service Fee Schedule. That post discussed the concept of getting the Release Of Information fees un-bundled from the $180 flat fee. This week's discussion is about a CHANGE to the limitation on the additional sets that may be charged by the copy service to the employer/carrier under Cal Code Regs. Section 9983(f)(2).
LIMITATION ON THE NUMBER OF SETS
Cal Code of Regs Section 9983(d)(2) appears to LIMIT the number of COPIES (sets) the applicant can request from their copy service as a Medical-Legal Expense. The paragraph is written such that it's hard to tell if the limit is ONE additional set of records, or TWO… but for the purposes of this post I'm going to call it ONE additional set. What this means is that the applicant can only get 2 SETS or COPIES of a given record paid for by the Employer/Carrier to use in the management of their workers compensation case.
Another big limitation is there is no provision for anything but ELECTRONIC additional sets. In other words, there seems to be no provision for shipping a PAPER set of the records, or even a CD-ROM (if you are shipping paper or CD-ROM sets of records, consider using DocuCents!)
HOW MANY SETS OF A RECORD MIGHT THE APPLICANT NEED?
Off the top of my head, I can envision the following scenarios in a typical workers compensation case that would call for the applicant attorney to SEND a set of a records – particularly a medical record – to a physician and case parties:
A set for the Injured Worker and his/her  attorney to prepare for the applicant's deposition to be taken by the employer. This would best be delivered in PAPER form, for the injured worker to review with his/her attorney, and would likely be the INITIAL set charged as $180 in the Fee Schedule under Cal Code of Regs. Section 9983(a).
A set for the Treating Physician, if the applicant attorney expects a full and complete treatment plan for the injury, and a properly written final medical legal report. The PTP may accept these in electronic form, although my experience is that many physicians still prefer paper. This would currently be billed at either $5 or $30 under the current Fee Schedule, under Cal Code Regs. Section 9983(f)(2).
A set to be sent to Maximus during any IMR (Independent Medical Review) dispute. The IMR regulations require that the applicant SERVE any documents or records going to Maximus on the Employer/Carrier, so this would require TWO MORE SETS of each record. Maximus allows electronic copies of records to be UPLOADED to their system a couple of different ways, but the employer/carrier would require either paper or CD.
The PTP (Primary Treating Physician) is responsible for a final medical legal report that can be used for rating Permanent Disability, but often these days the parties choose to use an AME/QME to get another opinion. The QME regulations call for the applicant to send the QME all records they want to be reviewed, and if you talk to the QME management companies, getting these records is a huge problem for the industry. Again, this ends up being TWO MORE SETS, because the regulations require the applicant to send all records they want to supply to the QME to the employer/carrier FIRST, and allow them time to object. (If the applicant already served the same records on the employer, they don't have to do it a second time)
That is SIX sets of each record that are often needed on represented cases, and if there is more than one treatment dispute, or more than one area of the body to be evaluated, or more than ONE carrier/TPA, that number could grow quickly.
Additionally, there are lots of other dispute types that can cause a QME evaluation and records needing to be served, including: compensability, future medical treatment, temporary disability, permanent and stationary status, work restrictions, ability to return to work, apportionment, causation and diagnosis.
WHY NOT LET THE APPLICANT PAY FOR THE ADDITIONAL SETS?
The attitude at the DWC is apparently that the applicant only "needs" one paper set, and one (or is it two?) electronic sets to manage their case. If they need more for these other scenarios, then the APPLICANT OR THEIR ATTORNEY SHOULD PAY FOR IT.
The law disagrees with that approach…
When injured workers gave up their right to bring a civil suit against their employer for a work injury, one of the constitutional provisions was that ALL of their costs in workers compensation would be paid by the employer. This is known as the Grand Bargain of workers compensation… the injured workers gave up their civil rights and access to a jury award in return for a "simplified", expeditious system to cure and relieve the effects of the injury.
The whole point of medical legal expenses under Labor Codes 4620-4628 is to establish that the applicant can get their medical/legal costs PAID by the employer, and RECORDS are a well established part of that. There is no basis or authority the DWC used when drafting the Fee Schedule to FORCE the applicant to pay some of their reasonable and necessary medical legal expenses.
HOW TO DRAFT CHANGES TO THE FEE SCHEDULE FOR THE PROPER NUMBER OF SETS
I'm sure the DWC wants to prevent fraud and LIMIT the number of sets an applicant can order from a copy service to JUST what is truly NEEDED. I would suggest the BARE MINIMUM should be SIX. However, what happens if the law changes… or there are more disputed body parts than just one… more disputed treatment disputes than just one… or more employer/carriers than just one?
Now, I realize that some copy services refer their requests for additional sets now to their friendly competitors who charge the full $180 for the set, such as sets needed for IMR. They call these "IMR Orders". I don't condone or recommend that practice. It's gaming the system and is why copy services have such a bad name in this industry. It would be better to explain the need to the DWC and lobby/negotiate a reasonable flat fee for additional sets, and get a provision for paper vs CD vs electronic download/upload.
While a "hard" maximum number would be easier for the claims adjusters to deal with, a more accurate limitation might be something like this: Additional sets of any record may be ordered by the applicant from a copy service who has the records in their inventory for use with Independent Medical Review, or for the purposes of Agreed Medical Examiner or Qualified Medical Examiner, or to send to the Primary Treating Physician, or any other regulated process that specifically calls for the applicant to send records to a party or physician.
LABOR CODE SECTION 4621 LIMITS ABUSE
The employer and carrier political groups might balk at the wording suggested above when limiting the number of sets, but the DWC should be reminded that Labor Code Section 4621 requires that only medical legal services that are "reasonable and necessary" are payable by the employer. So, copy services and their applicant attorney customers are still limited to the number of sets that are specifically authorized somewhere in the Labor Code or California Code of Regulations.
APPLICANT ATTORNEYS SHOULD BE INVOLVED IN THIS DISCUSSION
These regulations have a direct effect on applicant attorney law offices. Without the ability to order additional sets from their copy service, law offices must PRINT and SHIP voluminous sets of records around to physicians and other parties. The law seems very clear that "records" are a reasonable and necessary medical-legal expense, defined under Labor Code Section 4620(a), and should be paid by the employer.
I suggest that the California Applicants Attorney Association should be notified and get involved in the copy service fee schedule negotiations with the DWC.
SUMMARY
The point of this post is not necessarily to supply a "perfect solution" but to provide CONTEXT to the DWC and Stakeholders to start a meaningful conversation around this topic.
There should be a provision for more than 2 (or even 3) sets of a record that the applicant is allowed to get from their copy service to manage their case. There is also a serious need for different flat fees for PRINTED records vs CD-ROM vs electronic delivery.  It's shortsighted to limit applicants to ONLY electronic downloads when many QMEs will only review PAPER records, and also because the Labor Code and Regulations specifically require that the other parties be served using either paper or CD. Mailing paper or even CD records through the US mail is expensive (consider using DocuCents, we have a CD shipping solution).
I hope the copy services and other Stakeholders will find this post useful, and feel free to use the COMMENTS section below to interact with each other and discuss this topic.